Desert/Candy Buffet Inspiration
French Furniture Hire offers a vast variety of French Buffets, Desert Bars and superb Cake Stands. Each piece evokes a feeling of authenticity and luxury which will not only compliment its accompanying deserts but also make a flattering feature for any special occasion.
Our French Desert/Candy Buffets will make stunning statement pieces for any special occasions such as Wedding, Bridal Breakfasts, Bridal Showers, Christening, Baptisms, Baby Showers, Birthdays, Kids Themed Birthday Parties as well corporate events.
We have a wide range of colours and themes to choose from ranging from Black, White, Silver, Turquoise, Dusty Pinks, Candy Stripe Range as well as Animal Prints for those real wild occasions.
BLACK BUFFET
If you are looking to create a Formal and Dramatic Impact for your Wedding our beautiful and exclusive range of Black Desert Bars, Desert Buffets and Luxurious Cake Stands will certainly meet your needs.
High Tea Inspo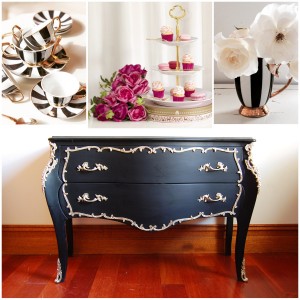 High Tea Inspired Desert Buffet displaying exquisite style Tea Ware by Cristina Re.
Marie Antoinette French Inspired Theme
An exquisite event hosted by Candy Couture revealing an elegant display of Delectable deserts by Finesse Cakes By Ingrid.
Chanel Inspo
Our Stunning Neo Classical Style Desert Table compliments the Chanel Inspired Theme beautifully. Desert Image by SugarCoatedCandyDesertBuffets.
French Cake Stand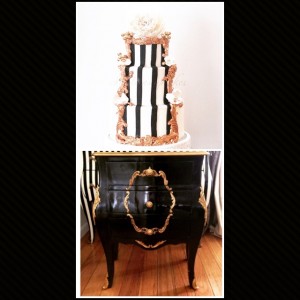 Cake from ChristinasCupCakes
Black and White Rococo Theme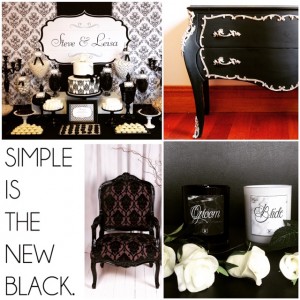 Credits:
Candy Display by SugarCoatedCandyDesertBuffets
Candles: Mazi Collection
Round Cake Stand
Louis xv Cake Stand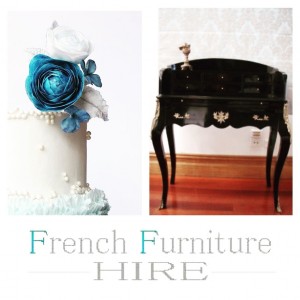 French Furniture Hire is based in Melbourne's northern suburbs and can arrange delivery to all areas of greater Melbourne.
Call Today.. Vicky on 0437 741 349
WHITE BUFFET
Bridal Breakfast Inspo
Featuring our elegant white Louis xvi Desert Buffet.
Credits : Hanging Wedding Cake from SomethingBlueWeddingMag
Outdoor Seating image by FrenchandHamptons
Pastel Colors Inspo
Pink Cocktail from @karenbucklephotography
Macaroons by Cristina Re
Cake by @christinascupcakes
Bridal Breakfast Inspo
Breakfast images from Memories are Sweet – Lolly Buffets
Outdoor Garden Seating image from @savvy_brides
French Glamour Inspo
Featuring our luxurious White and Gold Desert Buffet.
French Black and White Candy Stripe Cake by @christinascupcakes
Bride Image from @littlewhiteboutique
White and Gold Bridal Shower Inspo
Gold Wedding Cake by @cake_ink
Blue Cake image from @glisteningoccasions
Bridal Table setting by @lyndenlane
Cupcake platter image from @modernweddingmagazine
Pink Flower Cake Image from @weddingclubau
Mini Rose Cameo Cup Cake by @christinascupcakes
French Furniture Hire is based in Melbourne's northern suburbs and can arrange delivery to all areas of greater Melbourne.
Call Today.. Vicky on 0437 741 349